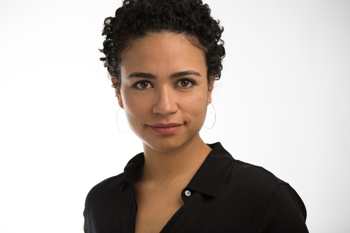 Lauren Ridloff
Photo c/o O&M
Biography
Called a "sensational find" by The New York Times, Lauren Ridloff has received a Best Actress nomination by the Berkshire Theater Critic Awards for her portrayal of Sarah Norman in the 2017 Berkshire Theater Group production of the Tony Award-winning Children of a Lesser God. Ridloff also appears in the Palme D'Or nominated film Wonderstruck. She can be seen in John Legend's music video, "Love Me Now." As the first Miss Deaf America of African-American and Mexican descent, Lauren is a Chicago native, currently residing in Brooklyn.
Videos
The Broadway.com Show: Ari'el Stachel, Hailey Kilgore & More 2018 Tony-Nominated Newcomers
Take a look at the game-changing newcomers who have brought audiences to tears and to their feet this season.